Insights of Dr Dorothee Schramm
A focus on the further development of international arbitration.
Dorothee Schramm engages in regular exchanges about the further development and continuous improvement of international arbitration. She speaks and publishes frequently on international arbitration topics globally.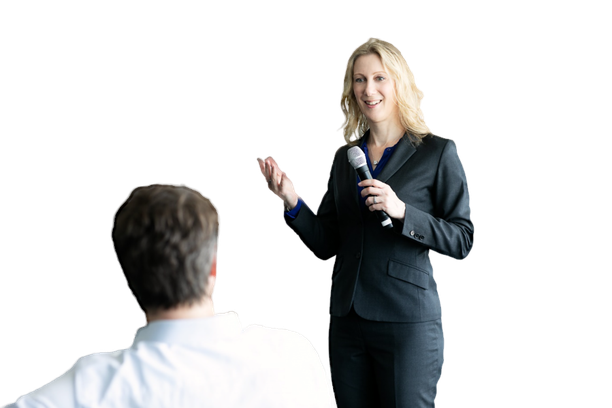 Here are some of Dorothee Schramm's current plans and projects. Please also refer to her LinkedIn page for further news.
Contribution to DIS Spring Conference on Pandemic, War and Inflation in Arbitration (3 May 2023)
On 3 May 2023, Dorothee Schramm will speak at the DIS Spring Conference in Munich and present the Swiss law perspective on the topic of "Disruption, Change and New Order in Global Supply Chains – Pandemic, War and Inflation in Arbitration" (Störung, Veränderung und Neuordnung in globalen Lieferketten – Pandemie, Krieg und Inflation in Schiedsverfahren).  The event is held in German and is organised by the German Arbitration Institution.  For more information, click here.
ICDR Panel of Arbitrators
Dorothee Schramm has been included in the International Panel of Arbitrators of the International Centre for Dispute Resolution (ICDR).  After eleven years in a US Tier 1 law firm, she is happy to accept appointments and continue hearing US-related disputes as an independent arbitrator.
HKIAC Panel of Arbitrators
Dorothee Schramm has been included in the Panel of Arbitrators of the Hong Kong International Arbitration Centre (HKIAC).  After many years of learning about Asian culture, including six years of learning Japanese, she is happy to accept appointments and continue to hear Asia-related disputes as an independent arbitrator.
WWL Recognitions
Who's Who Legal has once again recognized Dorothee Schramm as a Global Leader in Arbitration 2023, as a Thought Leader in Arbitration 2022 (both Global and Switzerland) and as a National Leader in Switzerland Arbitration 2022.
Recent public speaking engagements of Dorothee Schramm since 2019 – further speaking engagements are available upon request.
Recent presentations
Moderator and speaker, "Protection of Trade Secrets and Other Confidential Information," ASA Local Group Zurich and ZAV Fachgruppe Schiedsgerichtsbarkeit, Zurich, 21 March 2023

Speaker, "Pharma and Life Sciences Disputes" (patent arbitration / long-term collaboration agreements and dispute boards), 5th

Schiefelbein Global Dispute Resolution Conference, Phoenix, 13 January 2023

Speaker,

"

Comparative Approach to International Public Policy," 42nd ICC Institute of World Business Law Annual Conference: Navigating the New Contents of International Public Policy – Compliance in Environment and Human Rights, Paris, 6 December 2022
Speaker, "Le rôle des institutions et associations d'arbitrage dans le paysage arbitral national," Conference jointly organised by ASA, AFA and the Ordres des Avocats of Geneva and Paris, Le rayonnement d'une place d'arbitrage aujourd'hui et demain: Regards croisés et comparés franco-suisses, Geneva, 7 October 2022

Speaker, "A Comparative Analysis of International Arbitration Jurisdictions (US and Europe),"

Webinar of the

Silicon Valley Arbitration & Mediation Center (SVAMC) and Arbitration Ireland, 17 May 2022

Host and speaker, "Resolving IP disputes in arbitration: a blessing or a curse?," Sidley In-House Counsel Seminar Series, 9 December 2021

Host and Speaker, "Drafting International Life Sciences Contracts to Avoid Common Disputes," In-House Counsel Seminar Series, 24 June 2021

Speaker, "Moving Case Management to the Next Level Thanks to Technology," ICC Prague Arbitration Day 2021, 18 March 2021

Speaker, "Third Parties in International Dispute Resolution," St. Petersburg Pre-Moot Conference, 18 March 2021

Speaker, "Third-Party Effects of Exclusive Licenses," Young IMA Conference for the 12th Moscow Pre-Moot, 12 March 2021

Speaker, "Reference Pricing and Commercial Contracts: What Pitfalls Are Lurking," Sidley Life Sciences College, 24-25 February 2021

Speaker, "Joinder of Parties – Insights and Experiences," Webinar of the Swiss Arbitration Centre and the Swiss Arbitration Association, 11 February 2021

Speaker, "Writing Enforceable International Contracts – How to Avoid Pitfalls, and How Your Contract is Like an Engine," Online Workshop, EPFL Innovation Park, 9 June 2020

Faculty Member, Virtual Advocacy Workshop by the Foundation for International Arbitration Advocacy (FIAA) for students of the Geneva MIDS program, 5-6 June 2020

Organizer and speaker, "COVID-19 and Construction Contracts: Legal Protection for Turkish Contractors in International Projects," Sidley webinar in cooperation with the Turkish Contractors Association, 20-21 May 2020

Organizer and speaker, "Force Majeure in Supply Chains – Procedural Tools to Obtain Effective Relief," inaugural webinar of the Swiss Arbitration Association and the Swiss Chamber's Arbitration Institution ASA & SCAI Webinar Series, 14 May 2020

Organizer and speaker, "When COVID-19 Forces Force Majeure: An Essential Webinar for Companies at All Stages of the Supply Chain," 19 March 2020

Speaker, "The Cost of R&D – Three Ways How Contracts Can Help Make the Wheel Go Round," ctlegal Biannual Meeting, Copenhagen, 24 September 2019

Speaker and moderator, "Bridging the Cultural Gap: Asia – Civil Law – Common Law," Europa Institut/Swiss-American Chamber of Commerce, 4. Tagung zur Schiedsgerichtsbarkeit: Hot Topics [4th Conference on Arbitration: Hot Topics], Zurich, 29 August 2019

Keynote speaker, "Cross-Examination: A Tour d'Horizon," Cross-Examination Workshop jointly organised by ASA below 40, the Swiss Chambers' Arbitration Institution (SCAI) and the Geneva Chamber of Commerce & Industry (CCIG), Geneva, 28 February 2019

Speaker, "Arbitration of patent disputes," WIPO Arbitration and Mediation Center/Young ICCA, Geneva, 30 January

2019 

Speaker, "Beweis über technischen Sachverhalt im Schiedsverfahren," [Evidence on technical facts in arbitration proceedings], Europa Institut/Licensing Executives Society, Beilegung von IP-Streitigkeiten durch Mediation und Schiedsverfahren [Resolution of IP Disputes through Mediation and Arbitration], Zurich, 23 January 2019
Recent publications of Dorothee Schramm since 2018 – further publications are available upon request.
Recent publications
Alternative Dispute Resolution Provisions in Life Sciences

Agreements

, LexisNexis, status October 2022 (between June 2020 and October 2021 with Benjamin Moss)
Trends in International Arbitration: The Fallout from COVID-19, Pharmaceutical Technology Europe, July 2022 (with Tanya

Landon

)
Statutory Arbitration Clauses of Swiss Companies, 39 ASA Bulletin 4/2021, pp. 778-790 (with Boris Catzeflis; article originally

published

in French in Plaidoyer 4/2021, pp. 34-38)
The Growth of International Arbitration in the Life

Sciences

Sector, Pharmaceutical Executive, April 2021 (with Katie von der Weid)

Conducting Clinical Trials With CROs: Three

Common Risks, In Vivo, October 2020 (with Katie von der Weid)

How to Obtain Effective Relief When a Global Pandemic Disrupts Your Supply Chain,

In Vivo

, May 2020 (with Katie von der Weid)

International Arbitration Continues Apace Despite Pandemic, Law360, 28 April

2020 (with David Roney, Tai-Heng Cheng, Andrew Fox and Friven Yeoh)

Coronavirus: what you need to know about

force majeure, Chartered Institute of Procurement & Supply, 23 March 2020 (with David Roney and Katie von der Weid)
International IP Arbitration – A Blessing or a Bad Idea?, In Vivo, October

2019

Contract Disputes Trends In Medtech: New Trends In Dispute Management To Save Time And Money, In Vivo, May 2019

Conflict Management Strategies And Dispute

Resolution Clauses – Ensuring Your International Contract Will Be Enforced, In Vivo, February 2019
Review of the Recent Case Law of the Swiss Federal Supreme Court, in: Christoph Müller et al. (ed.), New Developments in International Commercial Arbitration 2018, Stämpfli

Editions

, 2018, pp. 55-104

Commentary on Article 4 Swiss Rules and Articles 16-20 & 22 ICC Rules, in Manuel Arroyo (ed.), Arbitration in Switzerland – The Practitioner's Guide, Kluwer Law International, 2nd ed. 2018 and 1st ed. 2013 (Art. 22 with Kirstin Dodge)